bee
the center of the hive
Bee is a sheet metal coffee table for the center of our homes. I designed and made bee as a one off piece. It's made of laser cut sheet steel, folded and powder coated. A clear acrylic top finishes it off. I folded Bee on a manual press break and magna-bend. Spotwelding holds it all together.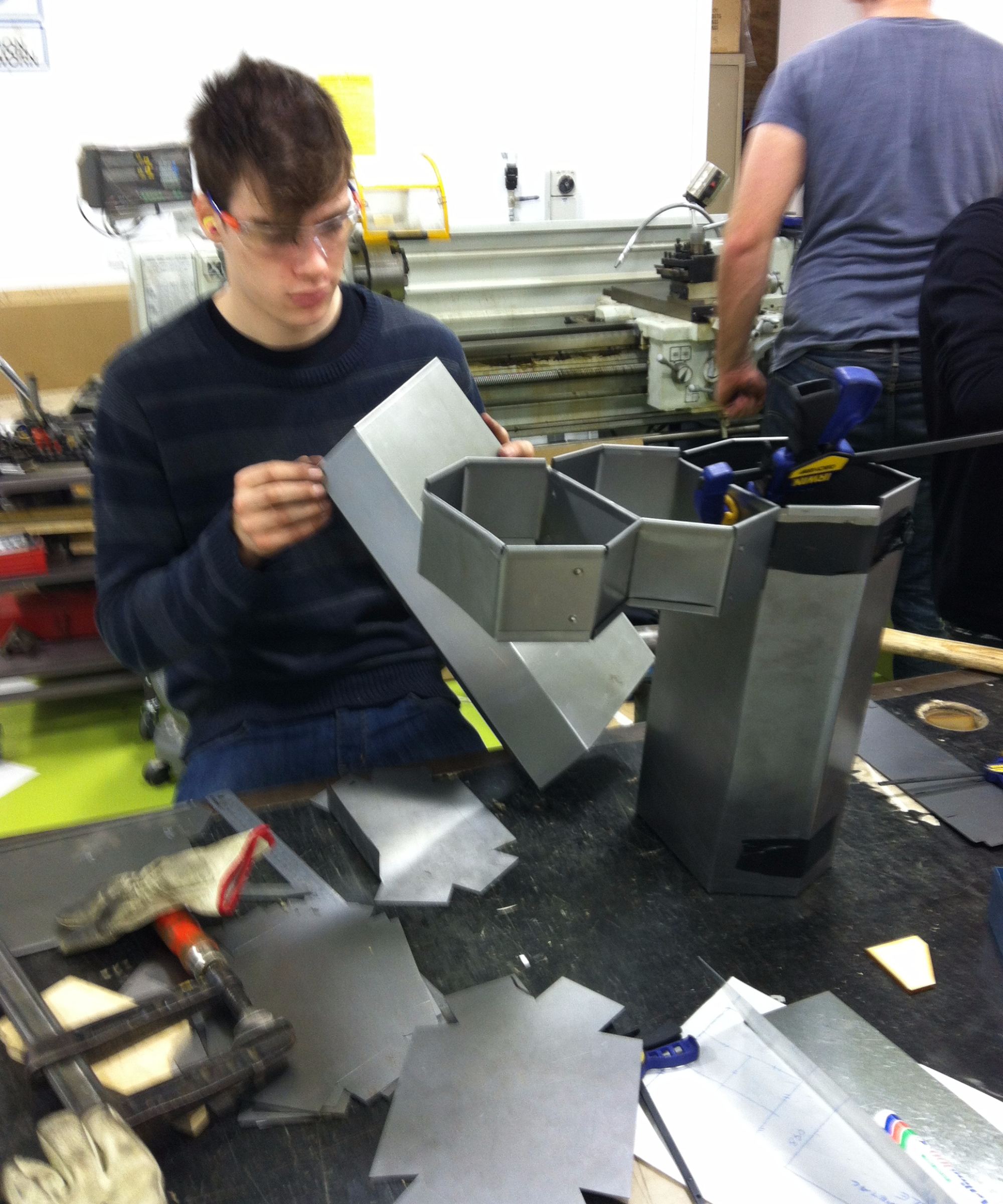 my process
bee took 12 weeks to design and make.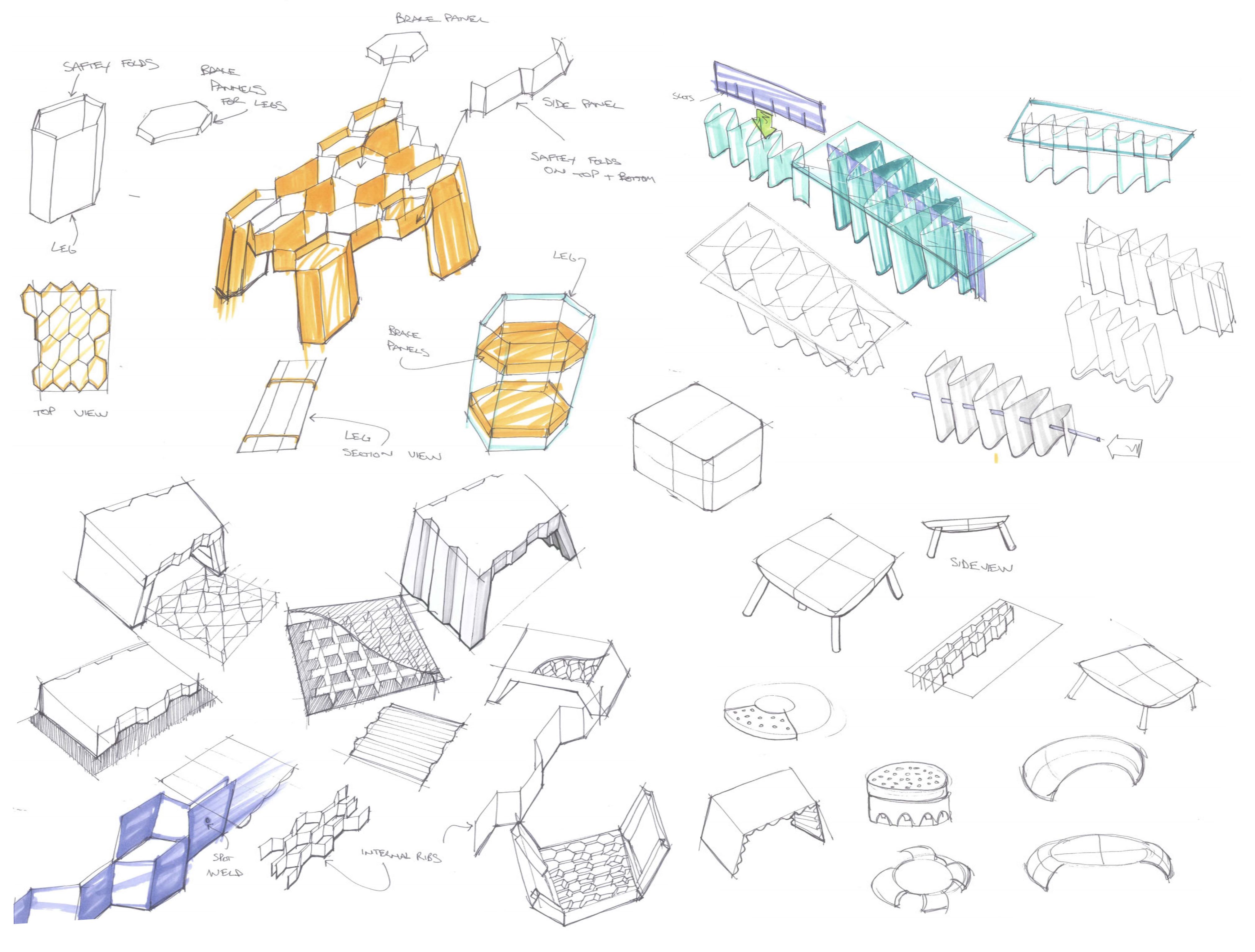 sketching
Hand sketching is the quickest way to explore ideas and communicate them to other people. Where I sketch has a big impact on my creativity. I sat outside on a balcony, roof lines initially inspired me.
shipping containers
Sheet metal is strongest on edge - this is why shipping containers are so strong. I used honeycomb because it would achieve the same strength as a shipping container wall.
scale models
Low resolution prototypes showed me the strong and weak points of the design. They helped me decide which concept to continue with.
1:1 scale model
Mistakes made in cardboard cost a lot less than mistakes in steel. I made two full sized cardboard prototypes, test if each of the folds are possible on the press break. It also highlighted missing and excess safety folds (seams).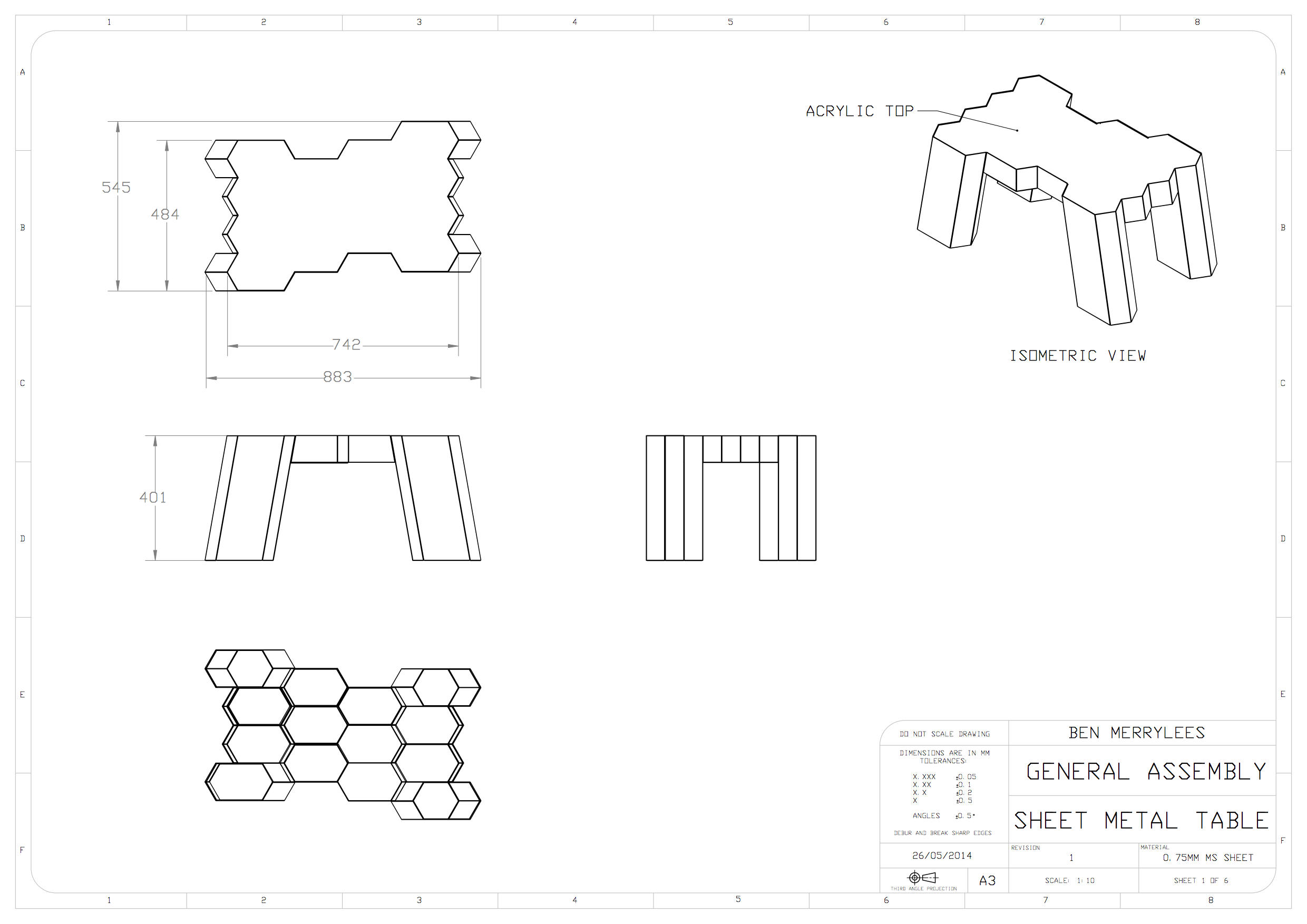 CAD
I used Solidworks to draw the whole table in 3d. Using the sheet metal features means all the parts can be flatted out, automatically.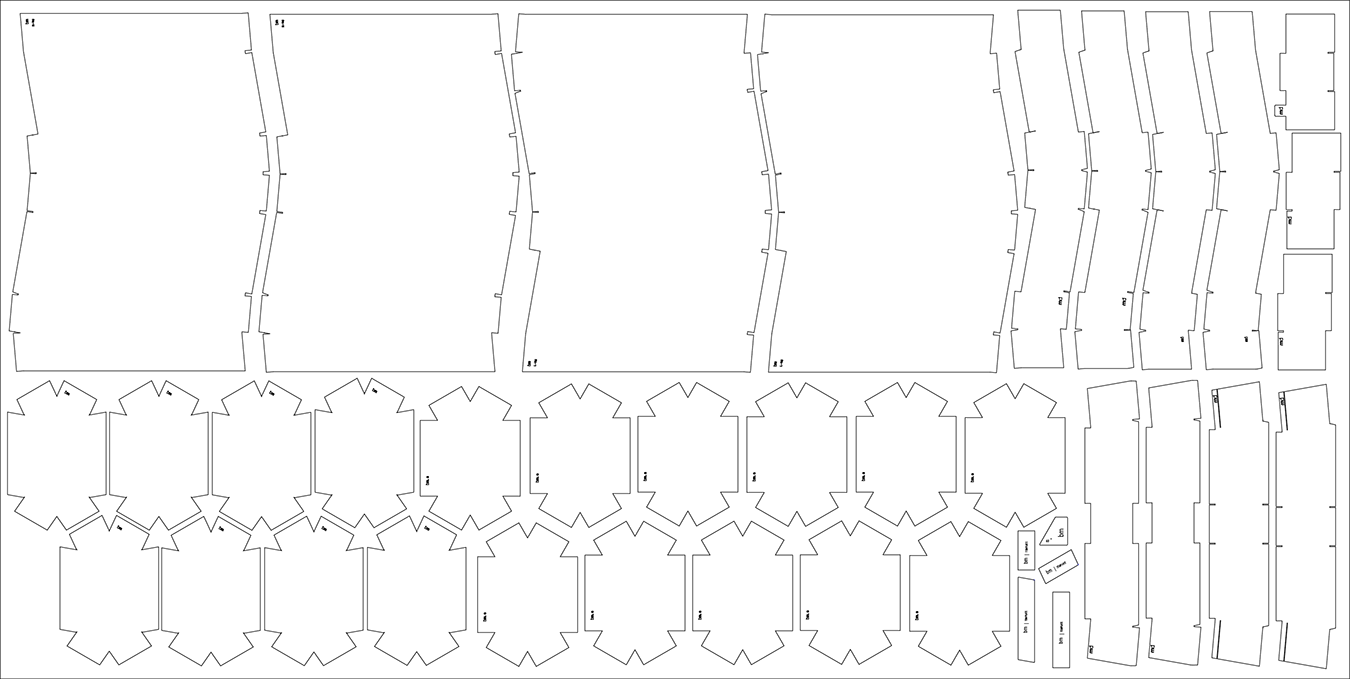 flat pattern - 2440mm x 1220mm x 0.75mm mild steel
nested for laser cutting
All the parts fit on a single sheet of mild steel. This reduces waste material and makes the parts cheaper to produce and transport.
production
time to make it
folding trouble
Even though I made a full scale cardboard prototype, and tested it on the press break, I still had lots of trouble folding Bee. Parts of the legs needed to be folded on with a block of wood, clamps, a hammer and sheer determination. I also made the mistake of folding one of the legs inside out. Oh well lessons learn.
spot-welding
I am definitely not the worlds best spot-welder. But when deadlines call, compromises must be made. I will need to practice my spot-welding one day. Good thing I can MIG weld.
assembly nightmare
I made three left legs! Folding one to the legs inside-out, meant i had to improvise some repairs. The left and right legs are different. The assembly was very difficult anyway. Way to many pieces. If I ever batch produce Bee, I'll streamline the design for assembly.
Powder coat preparation
Preparation is key to a great paint job. Its the same with powder-coating. Here I'm grinding all the spot-welds smooth. Then it is off to the powdercoaters.