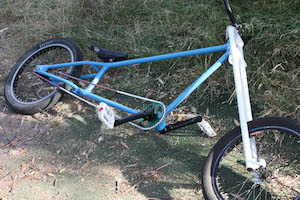 chopper
for the bikie in all of us
steering geometry matters
This ridiculous bike was heaps of fun to design, weld, paint and assemble. It Is impractical to ride. has no breaks. But when you ride it you truly are the king of the road - as long as it is a flat road. Inspiration (of course) came from dragsters and chopper motorbikes.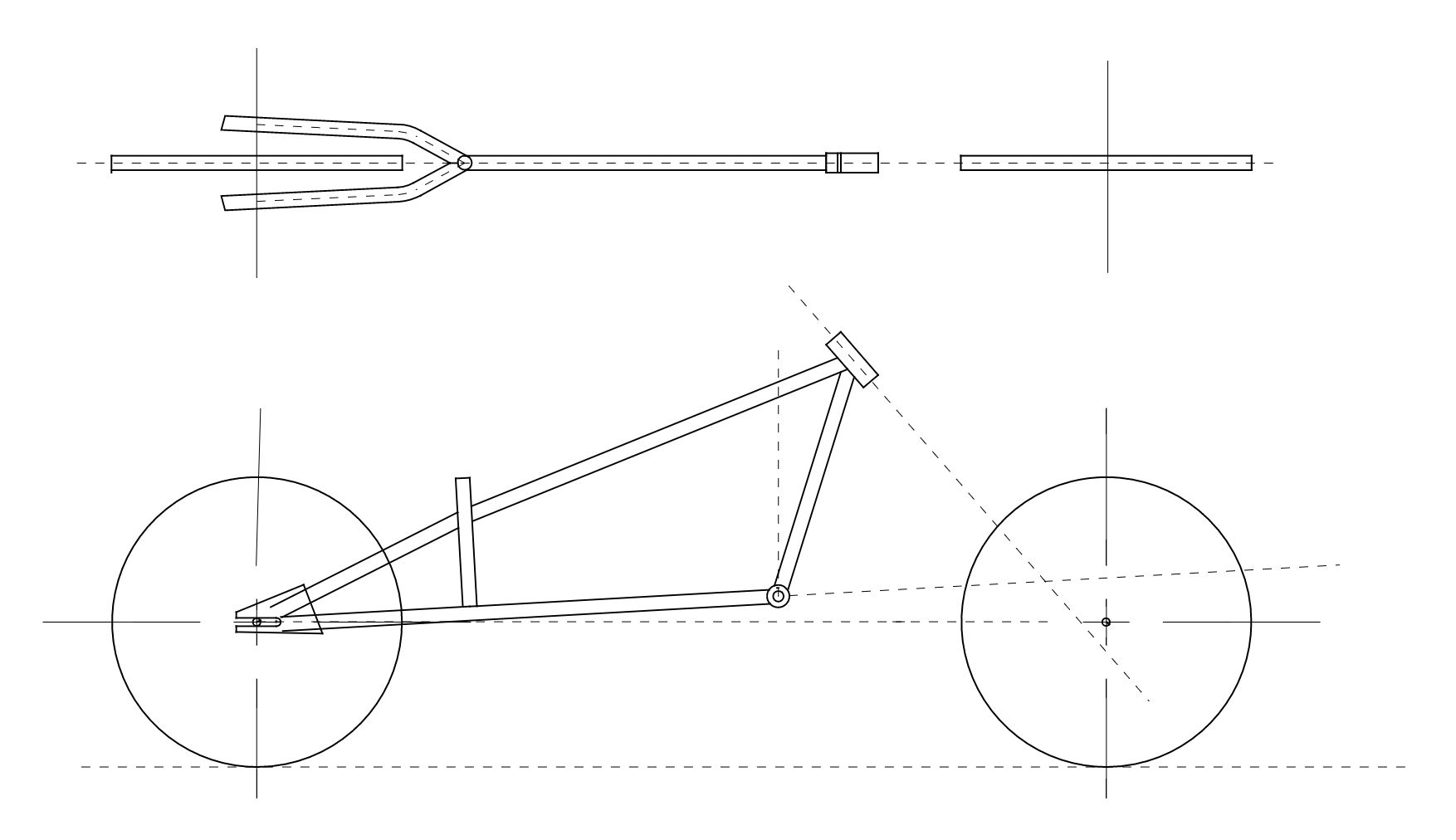 who needs 3d CAD?
Sometimes you don't need to model a whole design in 3d. It can be more efficient to just make 2d drawings and start making. note: I made this when I was 16 and I had no idea how to model a tube in cad. I redrew these drawings at 1:1 scale and an MDF board from my template. I constantly referred to the template to check lengths and angles as I cut and welded the steel tubing.
making it
I used a hack saw and files to shape all the scallops so the tubes fit seamlessly together. I MIG welded the frame. I didn't have access to a bike jig, so I used magnetic clamps to hold the tubes at the correct angle. I finished it off with spray paint.
letting go
I took this bike to RACV energy breakthrough in 2010, as part of a school club. It's a 24 hour hybrid trike race in Marysbough VIC Australia. In the middle of the night it was stolen. After looking around the event multiple times and reporting it to the police, I surprised myself. I was not upset that I was never going to see my bike again. The person who took the bike may have taken the bike, but they didn't take my ability to make another. I'm going to build another bike, one day.